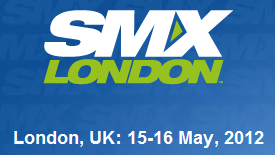 I had the good fortune to be able to attend last weeks SMX 2012 conference at Chelsea Football Stadium (fitting that Chelsea are now UEFA Champions League holders!) with some of the world's finest SEO experts. It was 2 days packed full of in-depth SEO and networking (and little time for fun unfortunately) supremely organised by Danny Sullivan and Chris Sherman.
There are many really in-depth write-ups (which I won't add to), I'll just list most of them here:
Susan Halams' great summaries – a "must read":
Wrap-ups from others:
Slide Decks from the Conference:


As more slide decks are released I'll keep updating this post, so check back next week!